Katalyst and the Robert O'Neal Multicultural Art Center (ROMAC) is seeking a Municipal Agency Research Intern to join our development project. Check out the job description below to see if this is the right fit for you, or someone that you know.
Municipal Agency Research Intern
Job Summary:
Our organization is seeking a highly motivated individual to join our development project as a Municipal Agency Research Intern. The intern will be responsible for conducting research and analysis of a specific department within the city government and provide recommendations for improvements based on their findings.
Responsibilities:
Conduct research on the designated city department and analyze their current practices, procedures, and policies.
Compile data and prepare reports on the findings of the research.
Identify areas for improvement within the department and provide recommendations for change.
Assist in the implementation of recommended changes, if necessary.
Attend meetings with our project team, community members, and city staff to gather information and insights on the department and its activities and outcomes.
Perform other duties as assigned by the supervisor.
Requirements:
Preference for an individual currently pursuing a degree in a related field such as public administration, urban planning, or political science.
Strong research and analytical skills.
Excellent communication and interpersonal skills.
Ability to work independently and in a team environment.
Proficiency in Microsoft Office Suite, including Word, Excel and PowerPoint.
Familiarity with local government operations and policies preferred.
Duration:
The internship will run for a duration of 3 months with a flexible start and end date.
Position is remote.
Compensation:
The internship will pay $25/hour and the intern will receive valuable work experience, professional references, and networking opportunities within the organization and with other city officials.
Application Process: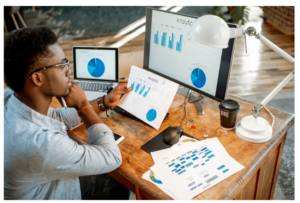 Interested candidates should submit a resume and cover letter outlining their qualifications and interest in the position to info@theKatalyst-us.com.  Applications will be reviewed on a rolling basis until the position is filled.